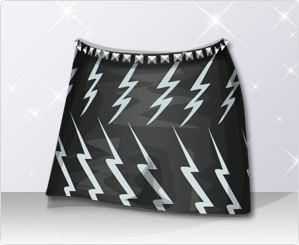 It is from evil panda and at a price of 12 stardollars what a rip off.
I don't like it much but it kind of looks nice with a jacket and a plain top.
I quite like the jeweled bit at the top but the pattern is horrific. I would not wear this
in real life and I doubt my doll will be wearing it too. I think people that like
skirts will like it more than others though I am more of a ripped jeans person. 5/10
I am sad that this is the last March hotbuys post this year but April is soon
approaching! I am so excited!